Product details
Bring home a culinary classic with a RA Board by John Boos. RA Boards are thick and hearty boards and measures an impressive 2.25 inches thick. Each RA board features sleek edge grain construction, resulting in a modern linear grain pattern. John Boos products are designed to meet the demanding expectations of commercial kitchens, and exceed the highest level of quality and food safety standards. Each board and block is made from sustainably harvested North American hardwoods, and offers a commercial grade cutting surface that protects the sharp edge on fine cutlery. Often imitated, John Boos and Co. is internationally known for its expertise in crafting American hardwoods into products of beauty, durability and function. Simple board care can ensure this heirloom, handcrafted board is a favorite in your kitchen for years to come. Every John Boos Board and Block comes with a food safe natural oil finish that helps protect the wood during transit. Once a month, apply an even coat of NSF Approved John Boos Mystery Oil (sold separately), and allow it to soak in overnight. Repeat this process more often when the board is brand new and "thirsty," or if you live in a dry, arid climate. John Boos recommends applying John Boos Board Cream (also sold separately) to seal the top of the wood surface after applying the Mystery Oil. A few quick minutes of regular oil application will ensure your new board is properly seasoned, and ready for work! After use, wash board with warm, soapy water (all wooden cutting boards are not dishwasher safe and should not be soaked in water). Since 1887, every genuine John Boos cutting board and butcher block has been proudly made in Effingham, Illinois by skilled craftspeople using time honored techniques. Today, USA made John Boos cutting boards and butcher blocks are used and loved in commercial and home kitchens worldwide. Boos Block Cream Finish w/Beeswax Features: John Boos Block RA03 Maple Wood Edge Grain Reversible Cutting Board measures 24 inches long, 18 inches wide and 2.25 inches thick,Made in the USA: Each John Boos Butcher Block and Cutting Board is proudly made in Effingham, Illinois by skilled craftspeople using time honored techniques since 1887,Butcher block is made from sustainably sourced, hand-selected Northern Hard Rock Maple Wood- widely recognized as one of finest, most durable food preparation surfaces in the world,This board is reversible, both sides are flat and can be used as cutting surfaces. Integrated handgrips on each end make lifting, moving and cleaning this large board easy for all users. (RA boards weigh over 20 lbs).,The RA series cutting boards by John Boos are hearty boards that measure a generous 2.25 inches thick. They have earned a reputation as a customer favorite,The Professional Choice: Often imitated, Boos Boards and blocks are the preferred cutting surfaces of top chefs and restaurants around the world,Safe for fine cutlery: Wooden cutting boards are easier on knives than plastic boards (which can dull knives more quickly)
John Boos Block RA03 Maple Wood Edge Grain Reversible Cutting Board, 24 Inches x 18 Inches x 2.25 Inches

Just for New Members
Get $10
when you spend $25*
*Bonus terms apply
SuperShop offers free shipping on every order.
---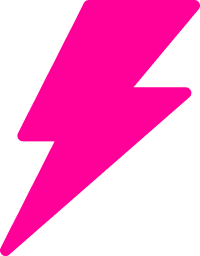 SuperShop was originally launched in 2009 as one of the first daily deal shopping portals. It was incredibly successful until the owners shut it down in 2015. A group of investors saw its potential and bought it, aiming to improve the entire service from the ground up. Today, close to 20,000 shoppers a month take advantage of the deals at SuperShop and the exceptionally low prices on name-brand items available at savings of up to 95% off. You'll find mobile phones, tablets and wearable electronics here, as well as speakers, headphones and fashion apparel from names such as Samsung, Sony, Apple, Calvin Klein, Nicole Miller, Everlast and others. Use a SuperShop coupon code for savings on your online shopping cart.
Product details
Bring home a culinary classic with a RA Board by John Boos. RA Boards are thick and hearty boards and measures an impressive 2.25 inches thick. Each RA board features sleek edge grain construction, resulting in a modern linear grain pattern. John Boos products are designed to meet the demanding expectations of commercial kitchens, and exceed the highest level of quality and food safety standards. Each board and block is made from sustainably harvested North American hardwoods, and offers a commercial grade cutting surface that protects the sharp edge on fine cutlery. Often imitated, John Boos and Co. is internationally known for its expertise in crafting American hardwoods into products of beauty, durability and function. Simple board care can ensure this heirloom, handcrafted board is a favorite in your kitchen for years to come. Every John Boos Board and Block comes with a food safe natural oil finish that helps protect the wood during transit. Once a month, apply an even coat of NSF Approved John Boos Mystery Oil (sold separately), and allow it to soak in overnight. Repeat this process more often when the board is brand new and "thirsty," or if you live in a dry, arid climate. John Boos recommends applying John Boos Board Cream (also sold separately) to seal the top of the wood surface after applying the Mystery Oil. A few quick minutes of regular oil application will ensure your new board is properly seasoned, and ready for work! After use, wash board with warm, soapy water (all wooden cutting boards are not dishwasher safe and should not be soaked in water). Since 1887, every genuine John Boos cutting board and butcher block has been proudly made in Effingham, Illinois by skilled craftspeople using time honored techniques. Today, USA made John Boos cutting boards and butcher blocks are used and loved in commercial and home kitchens worldwide. Boos Block Cream Finish w/Beeswax Features: John Boos Block RA03 Maple Wood Edge Grain Reversible Cutting Board measures 24 inches long, 18 inches wide and 2.25 inches thick,Made in the USA: Each John Boos Butcher Block and Cutting Board is proudly made in Effingham, Illinois by skilled craftspeople using time honored techniques since 1887,Butcher block is made from sustainably sourced, hand-selected Northern Hard Rock Maple Wood- widely recognized as one of finest, most durable food preparation surfaces in the world,This board is reversible, both sides are flat and can be used as cutting surfaces. Integrated handgrips on each end make lifting, moving and cleaning this large board easy for all users. (RA boards weigh over 20 lbs).,The RA series cutting boards by John Boos are hearty boards that measure a generous 2.25 inches thick. They have earned a reputation as a customer favorite,The Professional Choice: Often imitated, Boos Boards and blocks are the preferred cutting surfaces of top chefs and restaurants around the world,Safe for fine cutlery: Wooden cutting boards are easier on knives than plastic boards (which can dull knives more quickly)
*To qualify for a Welcome Bonus, you must be a new member and spend at least $25 before taxes on purchases that are eligible for Cash Back within ninety (90) days of becoming a member.
See full terms