Product details
What's Included: Tempered glass vessel sink Pop-up drain (matches faucet finish) Mounting ring All necessary hardware for mounting Product Features: Fully covered under Kraus' limited lifetime warranty Constructed of solid tempered (toughened) glass - virtually unbreakable Tempered Glass Construction - Unique Color Variations: Due to the tempering and handcrafting process, some slight color variations may occur Should glass somehow break, tempering also means it crumbles rather than creating shards Handmade by skilled artisans Hand painted / textured finish is applied to bowl exterior This round glass vessel sink is a fusion of elegance and modern design This exquisite sink will turn any bathroom into a stylish masterpiece Designed for above-the-counter installation Standard 1-3/4" drain opening - designed to easily connect to waste lines, including P-traps Extra secure mounting assembly Product Technologies and Benefits: The Vessel Advantage: Beyond uniqueness and their distinctive modern design, vessel sinks also present a couple of functional advantages. Because the sink is raised off the countertop, overall bathroom clutter presents less of an issue as items are merely level with or below the sink rim, not towering over it and in the way of your arms. Furthermore, bowl-shaped vessel sinks actually free up countertop space directly under the sink rim. Lastly, vessel sinks are much better at containing splashes, making face and hand washing less messy. Handcrafted Quality: Kraus vessel sinks are handcrafted in a very labor-intensive process. Starting with only the finest materials, artisans work each sink through its various production stages, with complete control over the entire process. By using hands to get the work done, each Kraus vessel sink is a functional work of art that has seen great care and thought put into its creation. The end result is a flawless sink that shows its attention to details. Heavily Certified: Kraus has gone to great lengths to be able to provide you, the homeowner, the rest-easy satisfaction knowing that your sink is certified and listed by all the major product testing boards in the U.S. and Canada. This means that this sink is deemed safe to use and that it meets all applicable building codes. Certifications and listings include: UPC, cUPC, CSA, IAPMO, ANSI and SCC. Product Specifications: Height: 5-1/2" (measured from the bottom of sink to the top of the rim) Overall Width: 16-1/2" (measured from the back outer rim to the front outer rim) Overall Length: 16-1/2" (measured from the left outer rim to the right outer rim) Installation Type: Vessel Drain Outlet Connection: 1-3/4" Material: Tempered glass Glass Thickness: 1/2" (12 mm) Variations: GV-651: This model GV-651-SO: Sink only version of this model Special Note: This vessel sink is available as a bathroom combo with a number of faucet choices. Like their vessel sinks, Kraus vessel faucets have gained tremendous momentum within the kitchen and bath industry and are highly regarded for their quality, durability, and meaningful innovation. If you are considering a purchase of this sink and also need a new vessel faucet, we urge you to consider the bathroom combos; they truly are a deal. To the right of these product details you will find 5 bathroom combos that include this sink
Kraus 16-1/2" Ares Glass Vessel Bathroom Sink - Includes Pop-Up Drain - Oil Rubbed Bronze

Just for New Members
Get $10
when you spend $25*
*Bonus terms apply
Everything ships free. 
---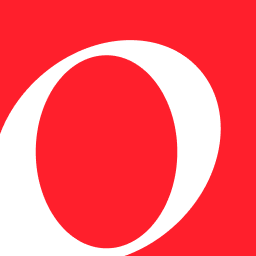 Let Overstock.com help you discover the best deals on designer brands and home goods at the lowest prices online. Revamp your world with Cash Back at Rakuten on affordable bedding, furniture and clothing sales for the whole family. Upgrade your closet contents with free shipping offers on designer apparel for women, men and kids while saving with Overstock.com coupons. Find your new fashion favorites with the best jewelry sales online and discount accessories designed to accent your outfits for less. From shoe sales to this season's hottest handbags, you'll save big thanks to Overstock coupon codes. With an unbeatable sale section, Overstock.com is your deal destination for your family's everyday essentials. Shop top health and beauty products on sale and stock your shelves while saving with Cash Back at Rakuten. Whether you're in search of the best hair care deals or discount vitamins, you'll find everything you need from the brands you love. Get cozy with the best deals on comforters and sheets without breaking the bank using Overstock.com promo codes. When you're ready to give your bathroom a little makeover, Overstock offers the best prices on luxurious towels, shower curtains and bathmats. Use home décor coupons and take advantage of seasonal sales to score even more must-haves at the lowest prices around. Gear up with discount laptops, electronics coupons, computer accessories and the hottest tech toys for the entire family. Find even greater savings on already low prices with Overstock coupons and fantastic limited-time flash deals at Overstock.com. .
Product details
What's Included: Tempered glass vessel sink Pop-up drain (matches faucet finish) Mounting ring All necessary hardware for mounting Product Features: Fully covered under Kraus' limited lifetime warranty Constructed of solid tempered (toughened) glass - virtually unbreakable Tempered Glass Construction - Unique Color Variations: Due to the tempering and handcrafting process, some slight color variations may occur Should glass somehow break, tempering also means it crumbles rather than creating shards Handmade by skilled artisans Hand painted / textured finish is applied to bowl exterior This round glass vessel sink is a fusion of elegance and modern design This exquisite sink will turn any bathroom into a stylish masterpiece Designed for above-the-counter installation Standard 1-3/4" drain opening - designed to easily connect to waste lines, including P-traps Extra secure mounting assembly Product Technologies and Benefits: The Vessel Advantage: Beyond uniqueness and their distinctive modern design, vessel sinks also present a couple of functional advantages. Because the sink is raised off the countertop, overall bathroom clutter presents less of an issue as items are merely level with or below the sink rim, not towering over it and in the way of your arms. Furthermore, bowl-shaped vessel sinks actually free up countertop space directly under the sink rim. Lastly, vessel sinks are much better at containing splashes, making face and hand washing less messy. Handcrafted Quality: Kraus vessel sinks are handcrafted in a very labor-intensive process. Starting with only the finest materials, artisans work each sink through its various production stages, with complete control over the entire process. By using hands to get the work done, each Kraus vessel sink is a functional work of art that has seen great care and thought put into its creation. The end result is a flawless sink that shows its attention to details. Heavily Certified: Kraus has gone to great lengths to be able to provide you, the homeowner, the rest-easy satisfaction knowing that your sink is certified and listed by all the major product testing boards in the U.S. and Canada. This means that this sink is deemed safe to use and that it meets all applicable building codes. Certifications and listings include: UPC, cUPC, CSA, IAPMO, ANSI and SCC. Product Specifications: Height: 5-1/2" (measured from the bottom of sink to the top of the rim) Overall Width: 16-1/2" (measured from the back outer rim to the front outer rim) Overall Length: 16-1/2" (measured from the left outer rim to the right outer rim) Installation Type: Vessel Drain Outlet Connection: 1-3/4" Material: Tempered glass Glass Thickness: 1/2" (12 mm) Variations: GV-651: This model GV-651-SO: Sink only version of this model Special Note: This vessel sink is available as a bathroom combo with a number of faucet choices. Like their vessel sinks, Kraus vessel faucets have gained tremendous momentum within the kitchen and bath industry and are highly regarded for their quality, durability, and meaningful innovation. If you are considering a purchase of this sink and also need a new vessel faucet, we urge you to consider the bathroom combos; they truly are a deal. To the right of these product details you will find 5 bathroom combos that include this sink
---
Can I earn Cash Back on Kraus 16-1/2" Ares Glass Vessel Bathroom Sink - Includes Pop-Up Drain - Oil Rubbed Bronze?
Yes! You can earn Cash Back on Kraus 16-1/2" Ares Glass Vessel Bathroom Sink - Includes Pop-Up Drain - Oil Rubbed Bronze. (Exclusions may apply.) Click for more details including pricing, description, store availability and more!
---
Where can I buy Kraus 16-1/2" Ares Glass Vessel Bathroom Sink - Includes Pop-Up Drain - Oil Rubbed Bronze?
You can buy Kraus 16-1/2" Ares Glass Vessel Bathroom Sink - Includes Pop-Up Drain - Oil Rubbed Bronze on Rakuten today. Shop today and earn cash back on your purchase. (Exclusions may apply.)
*To qualify for a Welcome Bonus, you must be a new member and spend at least $25 before taxes on purchases that are eligible for Cash Back within ninety (90) days of becoming a member.
See full terms