Product details
With a rugged, fully waterproof design, emergency features and a 35-mile range, the Talkabout T600 H2O Series keeps you connected and protected during your extreme outdoor activities. The T600 H2O Series is packed with top-of-the-line radio features, including the ability to float and a water-activated flashlight. The flashlight also includes a red LED to preserve night vision. With these exceptional capabilities, you can count on the T600 H2O Series to deliver reliable communications during your wildest adventures - whether by land or by sea. • Mountain to valley: Up to 35 miles • Openwater: Up to 6 miles • Neighborhood: Up to 2 miles T600 H2O, which includes two radios, two whistle belt clips, two NiMH rechargeable batteries, one Y cable charging adaptor with dual micro-USB connectors and one user guide.How far can I expect my radios to communicate?The communication range quoted is calculated based under optimum conditions, with an unobstructed line of sight. Actual range will vary depending on terrain and conditions and is often less than maximum possible. Your actual range will be limited by several factors including, but not limited to, terrain, weather conditions, electromagnetic interference and obstructions. IP67 Waterproof Count on the T600 H2O Series waterproof radios to keep you connected whether on land or at sea. With its IP67 standard, the T600 H2O Series withstands constant submersion of up to 1m for 30 minutes and repels the heaviest rain. Floats Face Up, Water-activated Flashlight for Easy Retrieval Through meticulous engineering, the radio floats and is visible on the water surface. And with the water-activated flashlight, it's even easier to find. Be Prepared for an Emergency This radio includes an emergency alert feature, allowing you to enjoy your escape to the great outdoors with confidence that others can be informed of any dangers that may come your way. When the alert button is activated, the radio transmits an alert siren followed by transmission of spoken or incidental sounds. This allows you to send the signal to other radios and warn of impending danger.You can also use the whistle belt clip to let others know that you need help. In addition, there's a built-in LED flashlight for peace-of-mind during evening adventures, unexpected emergencies and power outages. Know the Weather In Advance Keep updated with real-time weather conditions by turning on one of 11 weather channels or initiating weather alerts. NOAA radio service may not be available in all areas. Advanced Built-in Flashlight with White and Red LEDs Select the white LED setting on the built-in flashlight to light your way during evening activities, unexpected emergencies or power outages. If your adventure takes place when it's dark, for example, if you're stargazing or hunting at night and you need to view maps, charts or other papers, switch to the red LED setting. This will allow you to read what you need while preserving your night vision. Be Discreet Use the VibraCall feature where ringing can be intrusive. Power through Your Adventures There are two ways to power your radio: use the included NiMH rechargeable batteries for up to 9 hours or use three AA batteries for up to 23 hours. To recharge the NiMH batteries, choose from one of three ways: connect it to your vehicle adaptor or your computer. Or plug the Y cable charging adaptor into an outlet. This cable features dual micro-USB connectors, so you can charge two radios at once. Optional Extended Batteries Enjoy hours of uninterrupted outdoor activities by selecting a high capacity battery. (High capacity battery sold separately.) Be Hands-free With iVOX/VOX acting like a speakerphone and allowing hands-free communication, you can keep on moving without stopping to answer a call. 22 Channels Each with 121 Privacy Codes With 22 channels and 121 privacy codes, totaling 2,662 combinations, it's easy to find an available channel. 20 Call Tones A call tone is what people calling you can hear instead of the normal default ring. It grabs the attention of your family and friends before you start speaking. Extra Power When You Need It Most Push-To-Talk (PTT) power boost allows you to extend the transmission range by increasing the transmitter power output. It also saves battery life when no power boost is necessary. Compatible with Any Radio You can communicate with other FRS/GMRS radios regardless of brand by being on the same channel and privacy code Eco Smart Most of the energy wasted when using a mobile device occurs during the charge. This radio consumes less power during its idle condition. Quickly Find a Channel Use the scanning feature to see which channels are currently in use. Low Battery Alert Low battery alert reminds you when batteries are running low. Keypad Lock The keypad lock prevents your personalized settings from being inadvertently changed.This radio meets IP67 standards. It will withstand submersion of up to 1m for 30 minutes. Radio
Motorola T600 22-Ch 35 Mile Range Two-Way Radio with Charging Adapter

Just for New Members
Get $10
when you spend $25*
*Bonus terms apply
Adorama offers free shipping on most orders of $49 or more. Some Items are excluded.
---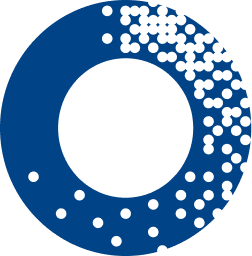 Adorama is a New York–based camera, electronics and film equipment store. When it launched in 1974, it was known as the Photography People, and its guiding principle was to empower a new class of creative people looking to express themselves. That core ideal prompted the company to add an equipment-rental element to the business in the '80s and start its own street fair in 2011. Adorama is now one of the largest providers of technology, equipment and rentals to creative professionals in the U.S., and the core philosophy of empowering people to express themselves has remained the same.  Adorama is all about making creative expression accessible, so it offers quality equipment at reasonable prices. It also provides art students with customized offers to help them afford ways to experiment with new tools and learn new creative skills. Regular customers can also benefit from the store's rewards program, which is designed to offer value through trade-in bonuses and rewards points that can be used to get cash back on future orders.   With over 30 years of expertise in photography, video, and digital imaging, Adorama provides the best combination of quality services, vast selection, knowledgeable staff and competitive pricing. Whether you're just starting out have years of professional experience, Adorama coupons and discounts will help you save on the latest cameras and video equipment from brands like Canon, Nikon and Sony. Yet, Adorama is more than a camera store. You can find great deals with Adorama coupon codes and sales on televisions, computers, portable electronics and home theater systems.
Product details
With a rugged, fully waterproof design, emergency features and a 35-mile range, the Talkabout T600 H2O Series keeps you connected and protected during your extreme outdoor activities. The T600 H2O Series is packed with top-of-the-line radio features, including the ability to float and a water-activated flashlight. The flashlight also includes a red LED to preserve night vision. With these exceptional capabilities, you can count on the T600 H2O Series to deliver reliable communications during your wildest adventures - whether by land or by sea. • Mountain to valley: Up to 35 miles • Openwater: Up to 6 miles • Neighborhood: Up to 2 miles T600 H2O, which includes two radios, two whistle belt clips, two NiMH rechargeable batteries, one Y cable charging adaptor with dual micro-USB connectors and one user guide.How far can I expect my radios to communicate?The communication range quoted is calculated based under optimum conditions, with an unobstructed line of sight. Actual range will vary depending on terrain and conditions and is often less than maximum possible. Your actual range will be limited by several factors including, but not limited to, terrain, weather conditions, electromagnetic interference and obstructions. IP67 Waterproof Count on the T600 H2O Series waterproof radios to keep you connected whether on land or at sea. With its IP67 standard, the T600 H2O Series withstands constant submersion of up to 1m for 30 minutes and repels the heaviest rain. Floats Face Up, Water-activated Flashlight for Easy Retrieval Through meticulous engineering, the radio floats and is visible on the water surface. And with the water-activated flashlight, it's even easier to find. Be Prepared for an Emergency This radio includes an emergency alert feature, allowing you to enjoy your escape to the great outdoors with confidence that others can be informed of any dangers that may come your way. When the alert button is activated, the radio transmits an alert siren followed by transmission of spoken or incidental sounds. This allows you to send the signal to other radios and warn of impending danger.You can also use the whistle belt clip to let others know that you need help. In addition, there's a built-in LED flashlight for peace-of-mind during evening adventures, unexpected emergencies and power outages. Know the Weather In Advance Keep updated with real-time weather conditions by turning on one of 11 weather channels or initiating weather alerts. NOAA radio service may not be available in all areas. Advanced Built-in Flashlight with White and Red LEDs Select the white LED setting on the built-in flashlight to light your way during evening activities, unexpected emergencies or power outages. If your adventure takes place when it's dark, for example, if you're stargazing or hunting at night and you need to view maps, charts or other papers, switch to the red LED setting. This will allow you to read what you need while preserving your night vision. Be Discreet Use the VibraCall feature where ringing can be intrusive. Power through Your Adventures There are two ways to power your radio: use the included NiMH rechargeable batteries for up to 9 hours or use three AA batteries for up to 23 hours. To recharge the NiMH batteries, choose from one of three ways: connect it to your vehicle adaptor or your computer. Or plug the Y cable charging adaptor into an outlet. This cable features dual micro-USB connectors, so you can charge two radios at once. Optional Extended Batteries Enjoy hours of uninterrupted outdoor activities by selecting a high capacity battery. (High capacity battery sold separately.) Be Hands-free With iVOX/VOX acting like a speakerphone and allowing hands-free communication, you can keep on moving without stopping to answer a call. 22 Channels Each with 121 Privacy Codes With 22 channels and 121 privacy codes, totaling 2,662 combinations, it's easy to find an available channel. 20 Call Tones A call tone is what people calling you can hear instead of the normal default ring. It grabs the attention of your family and friends before you start speaking. Extra Power When You Need It Most Push-To-Talk (PTT) power boost allows you to extend the transmission range by increasing the transmitter power output. It also saves battery life when no power boost is necessary. Compatible with Any Radio You can communicate with other FRS/GMRS radios regardless of brand by being on the same channel and privacy code Eco Smart Most of the energy wasted when using a mobile device occurs during the charge. This radio consumes less power during its idle condition. Quickly Find a Channel Use the scanning feature to see which channels are currently in use. Low Battery Alert Low battery alert reminds you when batteries are running low. Keypad Lock The keypad lock prevents your personalized settings from being inadvertently changed.This radio meets IP67 standards. It will withstand submersion of up to 1m for 30 minutes. Radio
---
Can I earn Cash Back on Motorola T600 22-Ch 35 Mile Range Two-Way Radio with Charging Adapter?
Yes! You can earn Cash Back on Motorola T600 22-Ch 35 Mile Range Two-Way Radio with Charging Adapter. (Exclusions may apply.) Click for more details including pricing, description, store availability and more!
---
Where can I buy Motorola T600 22-Ch 35 Mile Range Two-Way Radio with Charging Adapter?
You can buy Motorola T600 22-Ch 35 Mile Range Two-Way Radio with Charging Adapter on Rakuten today. Shop today and earn cash back on your purchase. (Exclusions may apply.)
*To qualify for a Welcome Bonus, you must be a new member and spend at least $25 before taxes on purchases that are eligible for Cash Back within ninety (90) days of becoming a member.
See full terms