Product details
The world of photography has been dramatically transformed by the rise of smartphones, offering high quality images with unparalleled availability. But while our phones come in sophisticated, slim and slick designs, it's these designs that make them challenging to hold, deeming their stability suboptimal in comparison to that of a DSLR camera. Unlike phones, that are mainly designed to take calls or allow screen time, the DSLR camera has a carefully customized ergonomic structure, as well as full control of all photography elements through external buttons, switches and wheels. To bridge the gap between both worlds - old and new, DSLR and smartphone - we developed thePictar Pro, combining your phone's advanced technology with a smart metal grip, mimicking the classic grip of the classic camera we all love.Pictar Pro is brass built, designed to allow a firm and secured grip of your phone and give you full external control over all photo elements through large metal buttons. It is supported by an app with professional features and is powered by an ultrasonic wave connection. Just like a traditional camera, Pictar Pro is compatible with external photography attachments like lighting tools, tripods and mics, and even comes with a detachable viewfinder, so you can watch your screen vividly, even in the brightest of light conditions.Ergonomic satin-finish brass body. The look and feel of a classic camera!We really went all out with designing thePictar Pro body. Its lightweight yet sturdy brass body has a stain finish, just like an old school DSLR. With the exact right amount of holding surface and a high quality "Shark-skin" slip-free rubber grip, Pictar Pro gives you the stability you need to get a strong and steady shot, even when using only one hand. The spring loaded multi-fit clamp fits any size phone, small or large.Full control at your fingertips! Control your phone's camera with external buttonsNo camera is considered a "real" camera without external, accessible, easy-to-use controls. Pictar Pro offers no less than four of those: Multi-state shutter release button (including half-press focus & exposure lock), Rocker Zoom Switch (for zoom smoothness and precision) that also switches between front and rear cameras, Exposure Compensation Wheel (for full light control) and the Smart Wheel (for selecting the right camera mode for each particular scenario). All button functions (excluding the shutter release button) are customizable.Detachable viewfinder for a clear screen view - even in bright conditionsDuring research and development of thePictar Pro, we had a chance to speak to many a mobile photographer. We found that mobile photographers find it difficult to see their frame through their screen, especially on a bright day. That's why we created thePictar Viewfinder, a revolutionary, unique gadget that always gives you a crisp view of your screen. Simply attach the viewfinder to the designated slot that's on the back of the grip, thePictar app will instantly recognize the connection and reduce the image shown on the screen to viewfinder size. The viewfinder lens enables clear vision, even on the sunniest day. Once you connect it to your grip - you won't know how you ever shot without it!Pictar App - Unleash your creativityThe Pictar app fuels the entire Pictar system by filling 2 main functions:Full control over the phone's camera. The Pictar app offers a wide array of pro features, for maximum control over all photographic elements, such as manual, shutter and ISO priority modes, exposure compensation, Tiff and RAW formats, histogram, grid and level indicators, split focus, exposure points and much more.Instant wireless connection that also saves your battery. Enjoy instant pairing between the grip and your mobile device, thanks to Pictar's ultrasonic connection. Forget about Bluetooth, the next generation of wireless connectivity uses high voice frequency to transmit information between the control panel and the phone and reduces drain on your phone's battery.Easily connects to additional gadgetsA really good shot may require the use of tools and accessories, like a tripod or external lighting. Pictar Pro allows the creative photographer a steady connection of professional photography add-ons. For example, the tripod socket at the bottom of the grip connects to any tripod with a 1/4" 20 screw. The cold shoe mount works with professional lighting accessories, mics and more. The partially open built of thePictar Pro enables the possibility of using quality lenses, like thePictar telephoto 60mm, thePictar 18mm and thePictar 16mm+macro dual lens.Qi wireless charging - extra juice for your phone's batteryNever stop shooting just because your battery ran out! Pictar Pro includes Qi wireless charging, allowing any Qi-compatible phone to be charged by a built-in,rechargable battery.Simultanously pressing both controls at the top of the grip will kick off charging. An additional press will seize it. This system
Pictar Pro Charge Smartphone Camera Grip

Just for New Members
Get $10
when you spend $25*
*Bonus terms apply
Adorama offers free shipping on most orders of $49 or more. Some Items are excluded.
---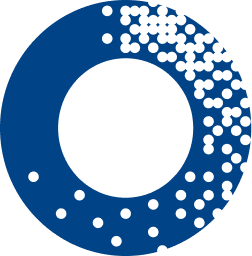 Adorama is a New York–based camera, electronics and film equipment store. When it launched in 1974, it was known as the Photography People, and its guiding principle was to empower a new class of creative people looking to express themselves. That core ideal prompted the company to add an equipment-rental element to the business in the '80s and start its own street fair in 2011. Adorama is now one of the largest providers of technology, equipment and rentals to creative professionals in the U.S., and the core philosophy of empowering people to express themselves has remained the same.  Adorama is all about making creative expression accessible, so it offers quality equipment at reasonable prices. It also provides art students with customized offers to help them afford ways to experiment with new tools and learn new creative skills. Regular customers can also benefit from the store's rewards program, which is designed to offer value through trade-in bonuses and rewards points that can be used to get cash back on future orders.   With over 30 years of expertise in photography, video, and digital imaging, Adorama provides the best combination of quality services, vast selection, knowledgeable staff and competitive pricing. Whether you're just starting out have years of professional experience, Adorama coupons and discounts will help you save on the latest cameras and video equipment from brands like Canon, Nikon and Sony. Yet, Adorama is more than a camera store. You can find great deals with Adorama coupon codes and sales on televisions, computers, portable electronics and home theater systems. Holiday Deals Adorama Black Friday Adorama Cyber Monday Adorama Holiday Gifts
Product details
The world of photography has been dramatically transformed by the rise of smartphones, offering high quality images with unparalleled availability. But while our phones come in sophisticated, slim and slick designs, it's these designs that make them challenging to hold, deeming their stability suboptimal in comparison to that of a DSLR camera. Unlike phones, that are mainly designed to take calls or allow screen time, the DSLR camera has a carefully customized ergonomic structure, as well as full control of all photography elements through external buttons, switches and wheels. To bridge the gap between both worlds - old and new, DSLR and smartphone - we developed thePictar Pro, combining your phone's advanced technology with a smart metal grip, mimicking the classic grip of the classic camera we all love.Pictar Pro is brass built, designed to allow a firm and secured grip of your phone and give you full external control over all photo elements through large metal buttons. It is supported by an app with professional features and is powered by an ultrasonic wave connection. Just like a traditional camera, Pictar Pro is compatible with external photography attachments like lighting tools, tripods and mics, and even comes with a detachable viewfinder, so you can watch your screen vividly, even in the brightest of light conditions.Ergonomic satin-finish brass body. The look and feel of a classic camera!We really went all out with designing thePictar Pro body. Its lightweight yet sturdy brass body has a stain finish, just like an old school DSLR. With the exact right amount of holding surface and a high quality "Shark-skin" slip-free rubber grip, Pictar Pro gives you the stability you need to get a strong and steady shot, even when using only one hand. The spring loaded multi-fit clamp fits any size phone, small or large.Full control at your fingertips! Control your phone's camera with external buttonsNo camera is considered a "real" camera without external, accessible, easy-to-use controls. Pictar Pro offers no less than four of those: Multi-state shutter release button (including half-press focus & exposure lock), Rocker Zoom Switch (for zoom smoothness and precision) that also switches between front and rear cameras, Exposure Compensation Wheel (for full light control) and the Smart Wheel (for selecting the right camera mode for each particular scenario). All button functions (excluding the shutter release button) are customizable.Detachable viewfinder for a clear screen view - even in bright conditionsDuring research and development of thePictar Pro, we had a chance to speak to many a mobile photographer. We found that mobile photographers find it difficult to see their frame through their screen, especially on a bright day. That's why we created thePictar Viewfinder, a revolutionary, unique gadget that always gives you a crisp view of your screen. Simply attach the viewfinder to the designated slot that's on the back of the grip, thePictar app will instantly recognize the connection and reduce the image shown on the screen to viewfinder size. The viewfinder lens enables clear vision, even on the sunniest day. Once you connect it to your grip - you won't know how you ever shot without it!Pictar App - Unleash your creativityThe Pictar app fuels the entire Pictar system by filling 2 main functions:Full control over the phone's camera. The Pictar app offers a wide array of pro features, for maximum control over all photographic elements, such as manual, shutter and ISO priority modes, exposure compensation, Tiff and RAW formats, histogram, grid and level indicators, split focus, exposure points and much more.Instant wireless connection that also saves your battery. Enjoy instant pairing between the grip and your mobile device, thanks to Pictar's ultrasonic connection. Forget about Bluetooth, the next generation of wireless connectivity uses high voice frequency to transmit information between the control panel and the phone and reduces drain on your phone's battery.Easily connects to additional gadgetsA really good shot may require the use of tools and accessories, like a tripod or external lighting. Pictar Pro allows the creative photographer a steady connection of professional photography add-ons. For example, the tripod socket at the bottom of the grip connects to any tripod with a 1/4" 20 screw. The cold shoe mount works with professional lighting accessories, mics and more. The partially open built of thePictar Pro enables the possibility of using quality lenses, like thePictar telephoto 60mm, thePictar 18mm and thePictar 16mm+macro dual lens.Qi wireless charging - extra juice for your phone's batteryNever stop shooting just because your battery ran out! Pictar Pro includes Qi wireless charging, allowing any Qi-compatible phone to be charged by a built-in,rechargable battery.Simultanously pressing both controls at the top of the grip will kick off charging. An additional press will seize it. This system
---
Can I earn Cash Back on Pictar Pro Charge Smartphone Camera Grip?
Yes! You can earn Cash Back on Pictar Pro Charge Smartphone Camera Grip. (Exclusions may apply.) Click for more details including pricing, description, store availability and more!
---
Where can I buy Pictar Pro Charge Smartphone Camera Grip?
You can buy Pictar Pro Charge Smartphone Camera Grip on Rakuten today. Shop today and earn cash back on your purchase. (Exclusions may apply.)
---
Is there a Black Friday deal for the Pictar Pro Charge Smartphone Camera Grip?
It's possible that the Pictar Pro Charge Smartphone Camera Grip will have a deal on Black Friday. Please come back on Friday, Nov. 24, 2023 to see what deals are available. You can also shop today and earn cash back on your purchase. (Exclusions may apply.)
---
Is there a Cyber Monday deal for the Pictar Pro Charge Smartphone Camera Grip?
Pictar Pro Charge Smartphone Camera Grip might have a deal on Cyber Monday. Please come back on Monday, Nov. 27, 2023 to see what sales are available for it. You can also shop today and earn cash back on your purchase. (Exclusions may apply.)
---
Can I see customer reviews and ratings for the Pictar Pro Charge Smartphone Camera Grip?
Click on the Shop Now link above which will take you to the merchant/store website which might contain ratings & reviews for the Pictar Pro Charge Smartphone Camera Grip
---
Is the Pictar Pro Charge Smartphone Camera Grip in stock?
The Pictar Pro Charge Smartphone Camera Grip is likely in stock. Please click the Shop Now link above to see availability and shipping options.
*To qualify for a Welcome Bonus, you must be a new member and spend at least $25 before taxes on purchases that are eligible for Cash Back within ninety (90) days of becoming a member.
See full terms