Product details
The NTH-100M is a professional over-ear headset that offers both high-quality audio capture and monitoring for broadcast and media productions, content creation, streaming and gaming, and business applications. It features a broadcast-grade microphone that delivers natural voice reproduction and is positioned for optimal plosive rejection with any head shape, ensuring crystal-clear communication in any environment. The headphones feature custom-matched dynamic drivers and a precision acoustic construction for exceptional detail and clarity. The ergonomic closed-back earcups with memory foam provide excellent isolation from background noise and are supremely comfortable, with luxurious Alcantara and integrated CoolTech gel for reducing wearing fatigue. The headband is fully adjustable and features our innovative FitLok locking system for a tailored feel. Also included is a high-quality 2.4m (8') TRRS cable for connecting to computers and mobile devices.• Professional over-ear headset• Broadcast-grade microphone• Alcantara earcup and headband cushions• FitLok headband locking system- NTH-100 Professional Over Ear Headphones -The RDE NTH-100 professional over-ear headphones offer exceptional sonic performance and superior comfort that inspires creativity. Featuring custom-matched drivers that deliver an incredibly accurate frequency response and ultra-low distortion, and a precision-engineered acoustic design optimized for exceptional detail and clarity, they are ideal for all forms of content creation, including music production, mixing and audio editing, podcasting, streaming and location recording. Luxurious Alcantara cushions with our revolutionary CoolTech gel ensure maximum comfort, particularly for long-format content creation, and the fully adjustable headband with our innovative FitLok locking system provides the perfect fit every time. Your search for the perfect headphones is over.Audio as it's Meant to Be HeardThe NTH-100s are meticulously crafted to deliver exceptional sonic performance for critical listening, from monitoring to mixing to mastering. Featuring custom-matched dynamic drivers that have been painstakingly tuned for an incredibly accurate frequency response and extremely low distortion, they are remarkably natural-sounding headphones. These qualities are further enhanced by the unique contoured earcup construction, which is optimized to ensure exceptional detail and clarity, and memory foam cushions for excellent passive noise isolation. They are precision-crafted to retain every detail and every nuance of sound they produce. In other words, audio as it's meant to be heard.Incredible Accuracy, Exceptional ClarityThe NTH-100 drivers feature a custom voice coil with a four-layer ultra-high-tension aluminum alloy at its core, which is coupled to an ultra-stiff triple-layer Mylar diaphragm. Combined with a rare-earth neodymium magnet and innovative phase plug inspired by the award-winning NTG5 microphone, these high-grade components ensure an accurate frequency and phase response across the whole audible spectrum for an incredibly articulate listening experience.The Most Comfortable Headphones Ever. Period.When it comes to creating, comfort is everything, and the NTH-100s promise comfort like nothing else. The luxurious Alcantara earcup and headband cushions offer a premium feel that enhances the sensory experience from the moment they are put on - supremely soft and highly breathable. Underneath the Alcantara is a layer of our revolutionary CoolTech gel, which absorbs and dissipates heat, actively cooling your head and ears to significantly reduce wearing fatigue. The unique ergonomic design of the earcups is also extremely comfortable, with bi-directional movement and memory foam providing a custom-fit feel for any head size or shape (even if you wear glasses), and the fully adjustable headband with our innovative FitLok locking system ensures they feel exactly the same every time you put them on.Style in a Class of its OwnThe perfect marriage of classic aesthetics and cutting-edge industrial design, the NTH-100s are instantly iconic. With clean lines and sleek, high-grade finishes, including the unique ergonomic earcup design and premium Alcantara cushions, they look as good as they feel. Customize the NTH-100s to suit your style, with high-quality cables available in four vibrant colors: pink, green, blue and orange (matched to the channels of the RDECaster Pro and RDE Connect). Available in 1.2m (3'11") and 2.4m (7'10") variants.Built For Creative EnduranceThe NTH-100s are built to withstand the rigours of creating day in, day out. Every component is designed to endure, from the high-strength spring steel headband with its scratch-resistant coating to the highly durable Alcantara cushions to the locking cable connectors. The cushions and cable are also user replaceable. This modular design ensures maximum longevity, even with vigorous daily use. Every pair is
Rode NTH-100M Professional Over Ear Headphones with Headset Microphone

Just for New Members
Get $10
when you spend $25*
*Bonus terms apply
Adorama offers free shipping on most orders of $49 or more. Some Items are excluded.
---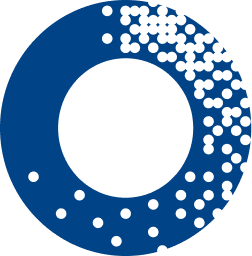 Adorama is a New York–based camera, electronics and film equipment store. When it launched in 1974, it was known as the Photography People, and its guiding principle was to empower a new class of creative people looking to express themselves. That core ideal prompted the company to add an equipment-rental element to the business in the '80s and start its own street fair in 2011. Adorama is now one of the largest providers of technology, equipment and rentals to creative professionals in the U.S., and the core philosophy of empowering people to express themselves has remained the same.  Adorama is all about making creative expression accessible, so it offers quality equipment at reasonable prices. It also provides art students with customized offers to help them afford ways to experiment with new tools and learn new creative skills. Regular customers can also benefit from the store's rewards program, which is designed to offer value through trade-in bonuses and rewards points that can be used to get cash back on future orders.   With over 30 years of expertise in photography, video, and digital imaging, Adorama provides the best combination of quality services, vast selection, knowledgeable staff and competitive pricing. Whether you're just starting out have years of professional experience, Adorama coupons and discounts will help you save on the latest cameras and video equipment from brands like Canon, Nikon and Sony. Yet, Adorama is more than a camera store. You can find great deals with Adorama coupon codes and sales on televisions, computers, portable electronics and home theater systems.
Product details
The NTH-100M is a professional over-ear headset that offers both high-quality audio capture and monitoring for broadcast and media productions, content creation, streaming and gaming, and business applications. It features a broadcast-grade microphone that delivers natural voice reproduction and is positioned for optimal plosive rejection with any head shape, ensuring crystal-clear communication in any environment. The headphones feature custom-matched dynamic drivers and a precision acoustic construction for exceptional detail and clarity. The ergonomic closed-back earcups with memory foam provide excellent isolation from background noise and are supremely comfortable, with luxurious Alcantara and integrated CoolTech gel for reducing wearing fatigue. The headband is fully adjustable and features our innovative FitLok locking system for a tailored feel. Also included is a high-quality 2.4m (8') TRRS cable for connecting to computers and mobile devices.• Professional over-ear headset• Broadcast-grade microphone• Alcantara earcup and headband cushions• FitLok headband locking system- NTH-100 Professional Over Ear Headphones -The RDE NTH-100 professional over-ear headphones offer exceptional sonic performance and superior comfort that inspires creativity. Featuring custom-matched drivers that deliver an incredibly accurate frequency response and ultra-low distortion, and a precision-engineered acoustic design optimized for exceptional detail and clarity, they are ideal for all forms of content creation, including music production, mixing and audio editing, podcasting, streaming and location recording. Luxurious Alcantara cushions with our revolutionary CoolTech gel ensure maximum comfort, particularly for long-format content creation, and the fully adjustable headband with our innovative FitLok locking system provides the perfect fit every time. Your search for the perfect headphones is over.Audio as it's Meant to Be HeardThe NTH-100s are meticulously crafted to deliver exceptional sonic performance for critical listening, from monitoring to mixing to mastering. Featuring custom-matched dynamic drivers that have been painstakingly tuned for an incredibly accurate frequency response and extremely low distortion, they are remarkably natural-sounding headphones. These qualities are further enhanced by the unique contoured earcup construction, which is optimized to ensure exceptional detail and clarity, and memory foam cushions for excellent passive noise isolation. They are precision-crafted to retain every detail and every nuance of sound they produce. In other words, audio as it's meant to be heard.Incredible Accuracy, Exceptional ClarityThe NTH-100 drivers feature a custom voice coil with a four-layer ultra-high-tension aluminum alloy at its core, which is coupled to an ultra-stiff triple-layer Mylar diaphragm. Combined with a rare-earth neodymium magnet and innovative phase plug inspired by the award-winning NTG5 microphone, these high-grade components ensure an accurate frequency and phase response across the whole audible spectrum for an incredibly articulate listening experience.The Most Comfortable Headphones Ever. Period.When it comes to creating, comfort is everything, and the NTH-100s promise comfort like nothing else. The luxurious Alcantara earcup and headband cushions offer a premium feel that enhances the sensory experience from the moment they are put on - supremely soft and highly breathable. Underneath the Alcantara is a layer of our revolutionary CoolTech gel, which absorbs and dissipates heat, actively cooling your head and ears to significantly reduce wearing fatigue. The unique ergonomic design of the earcups is also extremely comfortable, with bi-directional movement and memory foam providing a custom-fit feel for any head size or shape (even if you wear glasses), and the fully adjustable headband with our innovative FitLok locking system ensures they feel exactly the same every time you put them on.Style in a Class of its OwnThe perfect marriage of classic aesthetics and cutting-edge industrial design, the NTH-100s are instantly iconic. With clean lines and sleek, high-grade finishes, including the unique ergonomic earcup design and premium Alcantara cushions, they look as good as they feel. Customize the NTH-100s to suit your style, with high-quality cables available in four vibrant colors: pink, green, blue and orange (matched to the channels of the RDECaster Pro and RDE Connect). Available in 1.2m (3'11") and 2.4m (7'10") variants.Built For Creative EnduranceThe NTH-100s are built to withstand the rigours of creating day in, day out. Every component is designed to endure, from the high-strength spring steel headband with its scratch-resistant coating to the highly durable Alcantara cushions to the locking cable connectors. The cushions and cable are also user replaceable. This modular design ensures maximum longevity, even with vigorous daily use. Every pair is
---
Can I earn Cash Back on Rode NTH-100M Professional Over Ear Headphones with Headset Microphone?
Yes! You can earn Cash Back on Rode NTH-100M Professional Over Ear Headphones with Headset Microphone. (Exclusions may apply.) Click for more details including pricing, description, store availability and more!
---
Where can I buy Rode NTH-100M Professional Over Ear Headphones with Headset Microphone?
You can buy Rode NTH-100M Professional Over Ear Headphones with Headset Microphone on Rakuten today. Shop today and earn cash back on your purchase. (Exclusions may apply.)
*To qualify for a Welcome Bonus, you must be a new member and spend at least $25 before taxes on purchases that are eligible for Cash Back within ninety (90) days of becoming a member.
See full terms