---
Garmin Forerunner 735XT Multisport GPS Watch Midnight Blue/Frost Blue
Buy and earn 349 points ($3.49)!
---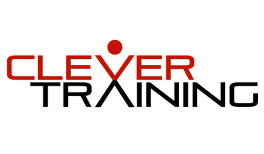 CT was built by a passionate team of experts who have transformed a small business into a world-class provider of fitness gear and technology. From cycling to swimming and everything in between, our products and knowledge span the spectrum of team and individual sports, as well as outdoor activities. Whether you're prepping for an elite competition or looking to make lifestyle changes, we're always looking to bring you the latest and greatest tools and technologies to help achieve your goals.
Clever Training
Ask About This Product
Seller Info
Subscribe
Product Description
Description:
Garmin Forerunner 735XT GPS Running & Multisport Watch You're not just a runner. You're a multifaceted athlete who needs a GPS watch that fully integrates all of the sports you practice, like swimming, hiking, cycling, skiing and paddle sports, and gives you a full range of choices when it comes to metrics and heart rate. That's where the new multisport 735XT from Garmin delivers. Fully equipped with a multitude of sports profiles, this incredibly lightweight daily activity-tracking ANT+/Bluetooth Smart watch is with you every step, sprint, paddle, jump, spin and glide you take, with simple navigational features that keep you unencumbered and focused on what you love. Features: Though its Garmin's lightest multisport watch to-date, the 735XT doesn't compromise on screen size, giving you a soft, easy-wearing fit with a large readable screen that's perfect for at-a-glance stats Captures metrics from your cardio, cycling, swimming, strength training, hiking, paddle sports, multisport, XC skiing and hiking efforts, plus advanced running/cycling dynamics like stride length, vertical ration, ground contact time, power phase, platform center offset and more Wrist-based heart monitoring plus heart strap connectivity means you can track your heart rate throughout the day without a strap and free up your load on race days. Pair with your HRM strap on training days, only when you want to monitor more advanced running dynamics* Swimmer? This is the first watch from Garmin that actually coaches you in the pool! Features pool metrics, auto lap and manual lap and syncs to Garmin's HRM-Swim for underwater heart rate Goes beyond pace and distance, measuring your VO2 max, lactate threshold and stress score, with added Recovery Advisor and Race Predictor features* GPS + GLONASS provides all the satellite coverage you need to track your location however far off the beaten path you've wandered Connects to all Varia cycling technology, seamless linking you to Ga
Product Attributes:
Color Class : Blue
GPS Type : Fitness
Specifications
| | |
| --- | --- |
| Brand | GARMIN |
| Manufacturer | Garmin |
| MPN | 010-01614-01 |
| Base SKU | 010-01614-01 |
| UPC | 753759157739 |
---
---
---
Frequently Asked Questions
What are my shipping options for this product?
Shipping Options:
Standard -
Usually delivers in 3 - 10 business days after shipment
---
How do product returns work?
Return Policy:
All of our items can be returned within 10 days of receiving shipment for a full refund less shipping fees provided that items are in original, unused and resaleable condition and contain all the original packaging.

Please contact us within 10 days of receiving shipment to obtain a return authorization number ("RMA"). When returning the shipment, please display the RMA clearly on the outside of the package and on a note inside the package or the item will be refused and returned to sender. Please ship to the following address:

Clever Training
ATTN: RETURNS DEPARTMENT
1519 Gulf Blvd., Unit #4
Indian Rocks Beach, FL 33785

As Clever Training strives to deliver items at the best possible prices with free shipping on most items, we must adhere to this strict return policy.

Email us at: sales@clevertraining.com to receive a return authorization number.

Tax Policy:
Florida state residents are subject to sales tax.