Fitbit Charge 2 Smart Band - Blue - Large
Buy and earn 129 points ($1.29)!
More Buying Options From

$129.99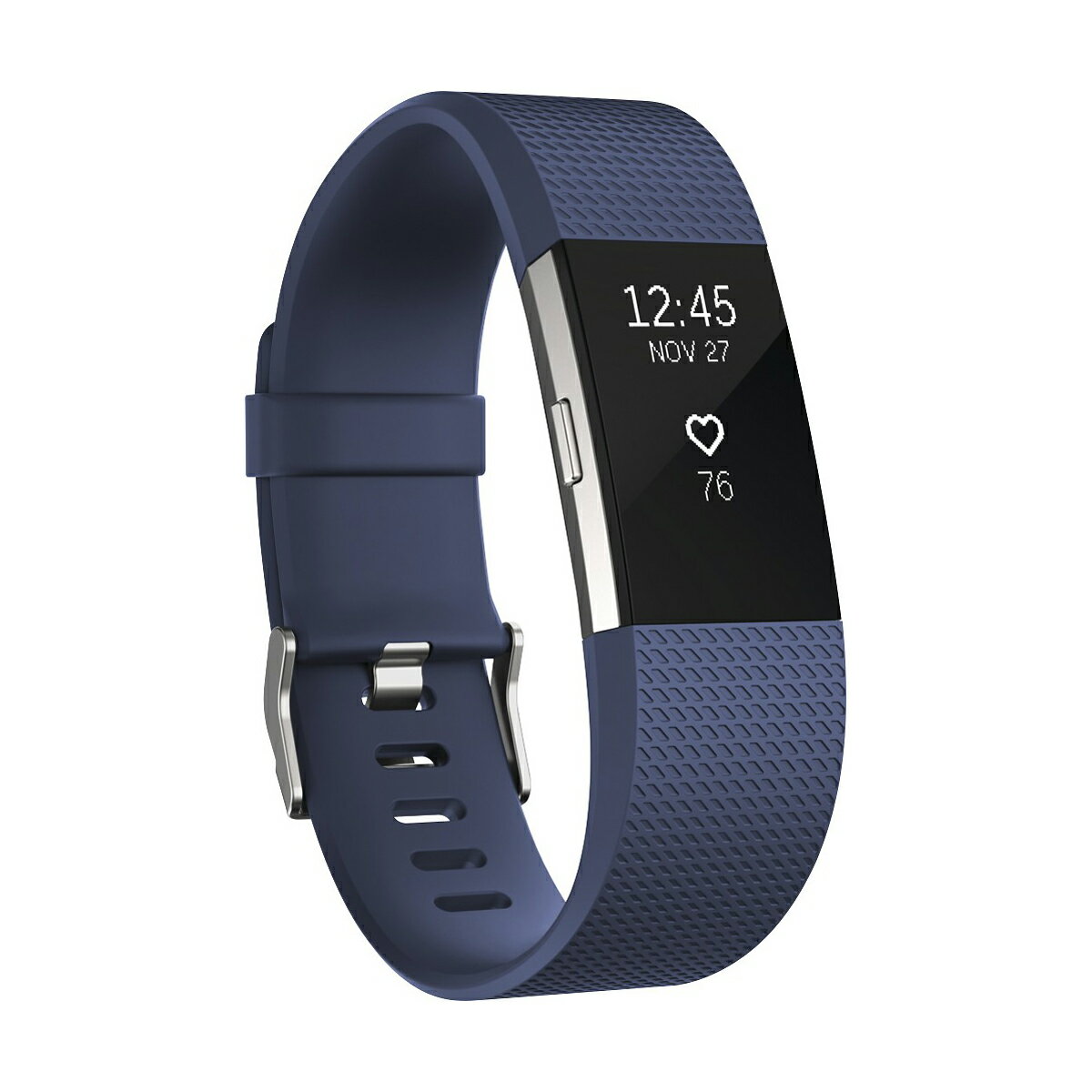 New
$129.99
+ FREE SHIPPING
VIEW MORE
---
CT was built by a passionate team of experts who have transformed a small business into a world-class provider of fitness gear and technology. From cycling to swimming and everything in between, our products and knowledge span the spectrum of team and individual sports, as well as outdoor activities. Whether you're prepping for an elite competition or looking to make lifestyle changes, we're always looking to bring you the latest and greatest tools and technologies to help achieve your goals.
Clever Training
Contact Seller About This Product
Seller Info
Subscribe
Product Description
Description:
Make every beat count with a fitness wristband built with PurePulse heart rate, multi-sport modes, guided breathing sessions & interchangeable bands.
Features:
Maximum Battery Run Time 120 Hour Product Type Smart Band Manufacturer Part Number FB407SBUL Manufacturer Fitbit, Inc Product Name Charge 2 Smart Band Product Line Charge 2 Brand Name Fitbit Application/Usage Sports Application/Usage Running Application/Usage Tracking Package Contents

Charge 2 Smart Band
Charging cable

Durability Water Resistant Bluetooth Yes Bluetooth Standard Bluetooth 4.0 GPS Yes Material Elastomer Material Stainless Steel Buckle Color Blue Color Silver Band Width 0.84" Size Large Functions Calendar Functions Silent Alarm Functions Alarm Functions Text Messaging Sensor Type Accelerometer Sensor Type Altimeter Sensor Type Optical Heart Rate Sensor Placement Wrist Body Metrics Measured Heart Rate Body Metrics Measured Sleep Quality Body Metrics Measured Calories Burned Body Metrics Measured Steps Taken Body Metrics Measured Distance Traveled Body Metrics Measured Pace Limited Warranty 1 Year
Specifications
Brand
Fitbit
Manufacturer
Fitbit
MPN

FB407SBUL

FB407SBUS

Base SKU
5859245Blue
UPC

810351029311

810351029328
---
---
---
Frequently Asked Questions
What are my shipping options for this product?
Shipping Options:
Standard -
Usually delivers in 3 - 10 business days after shipment
---
How do product returns work?
Return Policy:
All of our items can be returned within 10 days of receiving shipment for a full refund less shipping fees provided that items are in original, unused and resaleable condition and contain all the original packaging.

Please contact us within 10 days of receiving shipment to obtain a return authorization number ("RMA"). When returning the shipment, please display the RMA clearly on the outside of the package and on a note inside the package or the item will be refused and returned to sender. Please ship to the following address:

Clever Training
ATTN: RETURNS DEPARTMENT
1519 Gulf Blvd., Unit #4
Indian Rocks Beach, FL 33785

As Clever Training strives to deliver items at the best possible prices with free shipping on most items, we must adhere to this strict return policy.

Email us at: sales@clevertraining.com to receive a return authorization number.

Tax Policy:
Florida state residents are subject to sales tax.
---