Saris Bones 2 Black Bike Rack
10% Back until 06/21/2018 11:59 PM - Buy and earn 1,540 points ($15.40)!
---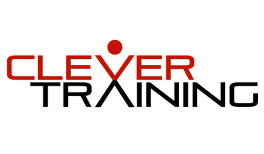 CT was built by a passionate team of experts who have transformed a small business into a world-class provider of fitness gear and technology. From cycling to swimming and everything in between, our products and knowledge span the spectrum of team and individual sports, as well as outdoor activities. Whether you're prepping for an elite competition or looking to make lifestyle changes, we're always looking to bring you the latest and greatest tools and technologies to help achieve your goals.
Clever Training
Ask About This Product
Seller Info
Subscribe
Product Description
Description:
Saris Bones 2 Bike Rack There is a place where function and form collide. Where practical becomes practically gallery–worthy. And this is the place where the Bones rack was conceived by Saris and famed designer Fabio Pedrini. Awarded 4.5 out of 5 stars from Bicycling Magazine, Bones has proven that it's more than just another rear–mounted rack. It's a tested statement of style, design, convenience and durability. An efficient bike rack needs be more than just a way to transport your bike from Point A to Point B. It needs to be easy to use, easy to install and easy on two of your most prized possessions--your bike and your vehicle. Designed with everything in mind. With ratchet straps that keep your bike secure to the rack arms, exclusive anti–sways and articulated rubber feet to protect the finish on your vehicle, Bones ensures that nothing gets damaged in transport. The vinyl–coated hooks strap securely to the car with spring–buckles, which makes installing Bones quick and easy. The arched design fits practically any vehicle—from sedans to mini–vans—even most cars with a spoiler. And because it's a trunk–mounted rack, your bikes are accessible and easy to put in place. No overhead lifting, twisting, balancing or hefting required, so you can save your energy for the ride. Constructed from heavy–duty, 100% recyclable plastic, Bones is the strongest and most environmentally–friendly rack on the market. Injection–molded arms and legs will never rust and can support up to two bikes with ease, separating them on different levels for the ultimate assurance that they won't rub or touch during transport. All of our racks are built in Madison, WI and we're so confident that this is the only rack you'll ever need that we've covered it by a limited lifetime warranty. Specifications Injection–molded arms and legs are the strongest on the market. Built with 100% recyclable, non–rusting materials.
Specifications
| | |
| --- | --- |
| Brand | Saris |
| Manufacturer | Saris |
| MPN | Saris-805BL |
| Base SKU | Saris-805BL |
| UPC | 012527008919 |
---
---
---
Frequently Asked Questions
What are my shipping options for this product?
Shipping Options:
Standard -
Usually delivers in 3 - 10 business days after shipment
---
How do product returns work?
Return Policy:
All of our items can be returned within 10 days of receiving shipment for a full refund less shipping fees provided that items are in original, unused and resaleable condition and contain all the original packaging.

Please contact us within 10 days of receiving shipment to obtain a return authorization number ("RMA"). When returning the shipment, please display the RMA clearly on the outside of the package and on a note inside the package or the item will be refused and returned to sender. Please ship to the following address:

Clever Training
ATTN: RETURNS DEPARTMENT
1519 Gulf Blvd., Unit #4
Indian Rocks Beach, FL 33785

As Clever Training strives to deliver items at the best possible prices with free shipping on most items, we must adhere to this strict return policy.

Email us at: sales@clevertraining.com to receive a return authorization number.

Tax Policy:
Florida state residents are subject to sales tax.