QUALITY MERCHANDISE AT UNBEATABLE PRICES 
StorageManiac Deluxe Womens Stackable Shoe Box with See Through Lid
Buy and earn 17 points ($0.17)!
---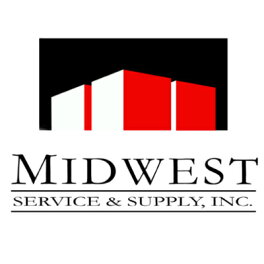 Midwestservicecloseouts, also known as Midwest Service & Supply, brings you quality merchandise from brands that you love, all at unbeatable prices. We are committed to offering the best selection and the best prices available online, with an ever-growing selection of the things that you need and the things that you want. 
midwestservicecloseouts
Ask About This Product
Seller Info
Subscribe
Product Description
Features a see-through lid, allowing contents to be easily identified
Great for organizing shoe/Heels and keeping them in good condition, Can also be used for store other items such as belts, scarves, socks, etc
Folds flat when not in use, easy storage
When you stack multiple boxes, it's always easy to access any pair of shoes thanks to the drop-front opening
Constructed of durable soft polyester canvas, will not scratch or scuff floors or walls
Description:
Strong durable shoe box protects your shoes while allowing you to finally organize your shoes the way you've always wanted. It keeps shoes safe from odors, insects, mildew and other detriments. Clear drop-front window allows for an easy view and easy access. Folds flat when not in use. Off-white color with brown trimming, looks and works great in bathrooms, bedrooms, and offices.
Specifications
| | |
| --- | --- |
| Brand | StorageManiac |
| Manufacturer | StorageManiac |
| MPN | STM1306000011 |
| Base SKU | STM1306000011 |
| EAN | 6920253790463 |
---
---
---
Frequently Asked Questions
What are my shipping options for this product?
Shipping Options:
Standard -
Usually delivers in 3 - 10 business days after shipment
---
How do product returns work?
Return Policy:
If we shipped and sold your item, then you can return those items to us within forty five (45) days of the ship date. This policy does not apply if a different return policy is stated on the item's listing information.

Tax Policy:
You agree that you as buyer and we as shop owner are responsible for determining the amount of sales, use or other taxes that you may owe as a result of your Marketplace purchase. You also agree that as shop owner we are responsible to collect, to report and to remit any sales, use or other taxes as may be required under applicable law. You agree (a) that Rakuten.com has no responsibility to collect, report or remit sales, use or any other applicable taxes in connection with your purchase, and (b) to fully indemnify, defend and hold Rakuten.com harmless from any and all claims, demands, damages, awards, fines, costs, expenses and liability in any way associated with foregoing. Without limiting the generality of the foregoing, Rakuten.com currently automatically charges sales tax with respect to any marketplace products shipped to California.