QUALITY MERCHANDISE AT UNBEATABLE PRICES 
Condition:
Refurbished
Details
Winix WAC6300 4-Stage True HEPA Air Cleaner with PlasmaWave Technology Factory Refurbished
Buy and earn 94 points ($0.94)!
---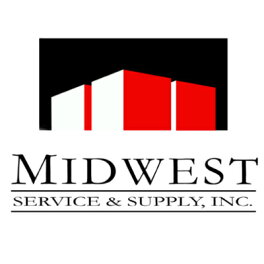 Midwestservicecloseouts, also known as Midwest Service & Supply, brings you quality merchandise from brands that you love, all at unbeatable prices. We are committed to offering the best selection and the best prices available online, with an ever-growing selection of the things that you need and the things that you want. 
midwestservicecloseouts
Ask About This Product
Seller Info
Subscribe
Product Description
The 6300 Air Purifier uses 4-Stage air cleaning including Odor Absorbing Carbon, 99.97% effective Washable True HEPA, and PlasmaWave Technology. Suitable for a Large family room or bedroom (350 sq ft CADR); the Winix 6300 True HEPA Air Cleaner combines the best air cleaning technologies to deliver clean, fresh air offering superior control of Household Odors, Pollutants and Allergens. The special Washable True HEPA filter can be washed up to 3 times per year to prolong the effectiveness of the filter.
Specifications
| | |
| --- | --- |
| Brand | WINIX |
| Manufacturer | WINIX |
| MPN | WAC6300 |
| Base SKU | WAC6300-REFURBISHED |
| UPC | 852659738724 |
---
---
---
Frequently Asked Questions
What are my shipping options for this product?
Shipping Options:
Standard -
Usually delivers in 3 - 10 business days after shipment
---
How do product returns work?
Return Policy:
If we shipped and sold your item, then you can return those items to us within forty five (45) days of the ship date. This policy does not apply if a different return policy is stated on the item's listing information.

Tax Policy:
You agree that you as buyer and we as shop owner are responsible for determining the amount of sales, use or other taxes that you may owe as a result of your Marketplace purchase. You also agree that as shop owner we are responsible to collect, to report and to remit any sales, use or other taxes as may be required under applicable law. You agree (a) that Rakuten.com has no responsibility to collect, report or remit sales, use or any other applicable taxes in connection with your purchase, and (b) to fully indemnify, defend and hold Rakuten.com harmless from any and all claims, demands, damages, awards, fines, costs, expenses and liability in any way associated with foregoing. Without limiting the generality of the foregoing, Rakuten.com currently automatically charges sales tax with respect to any marketplace products shipped to California.