Product details
Culinary cutting boards that are a cut above. It's your kitchen. It's your private corner. It's that special enclave in which you reign as chef supreme, and where you maintain the highest standards across the board. You never settle for less, and these premium cutting boards fit right into your "the best or nothing at all" philosophy. With this attractive, durable and environmentally conscious cutting board set from Bambüsi, you'll never be stuck without an extra cutting board again. Overview Splendid cutting boards to augment your kitchen collection - The Bambüsi Bamboo Cutting Boards set are designed to meet the needs of a professional chef, with home use in mind. The set includes 3 different sizes for every cooking occasion: a 6" x 8" Board, a 8.5" x 11" Board and a 9.5" x 13" Board 100% premium organic Moso bamboo - We handcrafted these cutting boards with the finest Moso bamboo, a stronger material better than woods which is a natural resource that grows faster than any other plant in the world. Our bamboo cutting boards have antibacterial properties which make them the best choice for chopping and preparing ingredients Perfect for serving snacks, cheese & crackers - Whether you have guests coming up to chill and have a fun talk over the weekend, you can use our elegant bamboo cutting boards as a serving platter for cheese cubes, olives, bread and any other earthy or rustic appetizer Sturdy & solid that last for years - Unlike plastic material that breaks after a few uses, and leaves knife marks from regular slicing and dicing, our Bamboo Chopping Boards are durable, scratch proof, and safe. It's your best option for cutting all sort of ingredients like fruits, vegetables, carrots, broccoli, meat and much more. Love this set or your money back - All Bambüsi products are backed by a 100% Lifetime Guarantee. There's no risk to you. If for some reason our cutting boards don't exceed your expectations, send it back to us for a full refund (or replacement if there's a problem). Purchase from a reputable brand trusted by thousands of customers today! Product Description Beautiful by Bambüsi Bambüsi by Belmint presents a choice collection of lifestyle products that are crafted with 100% naturally beautiful bamboo. This board set is no exception, bringing you a trendy, modern look that's durable, decorative and practical. From over 1,200 species, Bambüsi's cutting boards are made with premium Moso bamboo that's harvested at the prime age of 5 years. Asks for Nothing in Return Another benefit of the natural, eco-friendly bamboo used in all of Bambüsi's products? It's super easy to clean and requires virtually no maintenance: Wash your boards with warm water and the occasional bamboo oil for lasting beauty Features: Set of 3 includes a 6" x 8" board, an 8.5" x 11" board and a 9.5" x 13" board Boards feature 3/8" thickness for durability, maneuverability & easy storage Carved of premium moso bamboo for many years of happy, continued use 100% natural bamboo is strikingly beautiful and structurally superior to plastic Low-maintenance boards need only warm water and air drying to clean 3 Different Sizes: 6 W. x 8 L. x 3/4 H. inches 8.5 W. x 11 L. x 3/4 H. inches 9.5 W. x 13 L. x 3/4 H. inches
Bambusi Cutting Board Set, 3-Piece Chopping & Serving Tray

Just for New Members
Get $10
when you spend $25*
*Bonus terms apply
Everything ships free. 
---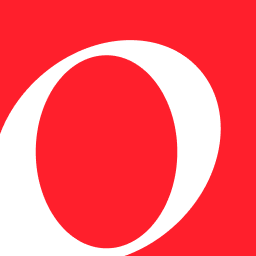 Let Overstock.com help you discover the best deals on designer brands and home goods at the lowest prices online. Revamp your world with Cash Back at Rakuten on affordable bedding, furniture and clothing sales for the whole family. Upgrade your closet contents with free shipping offers on designer apparel for women, men and kids while saving with Overstock.com coupons. Find your new fashion favorites with the best jewelry sales online and discount accessories designed to accent your outfits for less. From shoe sales to this season's hottest handbags, you'll save big thanks to Overstock coupon codes. With an unbeatable sale section, Overstock.com is your deal destination for your family's everyday essentials. Shop top health and beauty products on sale and stock your shelves while saving with Cash Back at Rakuten. Whether you're in search of the best hair care deals or discount vitamins, you'll find everything you need from the brands you love. Get cozy with the best deals on comforters and sheets without breaking the bank using Overstock.com promo codes. When you're ready to give your bathroom a little makeover, Overstock offers the best prices on luxurious towels, shower curtains and bathmats. Use home décor coupons and take advantage of seasonal sales to score even more must-haves at the lowest prices around. Gear up with discount laptops, electronics coupons, computer accessories and the hottest tech toys for the entire family. Find even greater savings on already low prices with Overstock coupons and fantastic limited-time flash deals at Overstock.com. .
Product details
Culinary cutting boards that are a cut above. It's your kitchen. It's your private corner. It's that special enclave in which you reign as chef supreme, and where you maintain the highest standards across the board. You never settle for less, and these premium cutting boards fit right into your "the best or nothing at all" philosophy. With this attractive, durable and environmentally conscious cutting board set from Bambüsi, you'll never be stuck without an extra cutting board again. Overview Splendid cutting boards to augment your kitchen collection - The Bambüsi Bamboo Cutting Boards set are designed to meet the needs of a professional chef, with home use in mind. The set includes 3 different sizes for every cooking occasion: a 6" x 8" Board, a 8.5" x 11" Board and a 9.5" x 13" Board 100% premium organic Moso bamboo - We handcrafted these cutting boards with the finest Moso bamboo, a stronger material better than woods which is a natural resource that grows faster than any other plant in the world. Our bamboo cutting boards have antibacterial properties which make them the best choice for chopping and preparing ingredients Perfect for serving snacks, cheese & crackers - Whether you have guests coming up to chill and have a fun talk over the weekend, you can use our elegant bamboo cutting boards as a serving platter for cheese cubes, olives, bread and any other earthy or rustic appetizer Sturdy & solid that last for years - Unlike plastic material that breaks after a few uses, and leaves knife marks from regular slicing and dicing, our Bamboo Chopping Boards are durable, scratch proof, and safe. It's your best option for cutting all sort of ingredients like fruits, vegetables, carrots, broccoli, meat and much more. Love this set or your money back - All Bambüsi products are backed by a 100% Lifetime Guarantee. There's no risk to you. If for some reason our cutting boards don't exceed your expectations, send it back to us for a full refund (or replacement if there's a problem). Purchase from a reputable brand trusted by thousands of customers today! Product Description Beautiful by Bambüsi Bambüsi by Belmint presents a choice collection of lifestyle products that are crafted with 100% naturally beautiful bamboo. This board set is no exception, bringing you a trendy, modern look that's durable, decorative and practical. From over 1,200 species, Bambüsi's cutting boards are made with premium Moso bamboo that's harvested at the prime age of 5 years. Asks for Nothing in Return Another benefit of the natural, eco-friendly bamboo used in all of Bambüsi's products? It's super easy to clean and requires virtually no maintenance: Wash your boards with warm water and the occasional bamboo oil for lasting beauty Features: Set of 3 includes a 6" x 8" board, an 8.5" x 11" board and a 9.5" x 13" board Boards feature 3/8" thickness for durability, maneuverability & easy storage Carved of premium moso bamboo for many years of happy, continued use 100% natural bamboo is strikingly beautiful and structurally superior to plastic Low-maintenance boards need only warm water and air drying to clean 3 Different Sizes: 6 W. x 8 L. x 3/4 H. inches 8.5 W. x 11 L. x 3/4 H. inches 9.5 W. x 13 L. x 3/4 H. inches
---
Can I earn Cash Back on Bambusi Cutting Board Set, 3-Piece Chopping & Serving Tray?
Yes! You can earn Cash Back on Bambusi Cutting Board Set, 3-Piece Chopping & Serving Tray. (Exclusions may apply.) Click for more details including pricing, description, store availability and more!
---
Where can I buy Bambusi Cutting Board Set, 3-Piece Chopping & Serving Tray?
You can buy Bambusi Cutting Board Set, 3-Piece Chopping & Serving Tray on Rakuten today. Shop today and earn cash back on your purchase. (Exclusions may apply.)
*To qualify for a Welcome Bonus, you must be a new member and spend at least $25 before taxes on purchases that are eligible for Cash Back within ninety (90) days of becoming a member.
See full terms