Product details
Product Description Home Improvement. Life Improvement. For all of your home's needs, VIVOHOME has you covered. Originality - Unique designs meet all your home needs Convenience - Easy-to-use means an easy life Enjoyment - We hope our products will brighten your day Quality - We constantly strive for excellence Concern - We care about what in your mind VIVOHOME 53 Inch Wrought Iron Large Bird Cage with Rolling Stand for Parrots Conures Lovebird Cockatiel Parakeets STURDY FRAME & CONSIDERATE DESIGN & EASY CLEANING & SAFETY AND SECURITY & ABUNDANT ACCESSORIES Give your birds the good life by providing them with a healthy, safe, and fun living environment. VIVOHOME's large birdcage is the luxury villa of bird homes. Made with low-carbon steel, it's healthy, safe, and resists wear-and-tear, corrosion, and rusting. And with four caster wheel, you'll be able to move the birdcage wherever you need freely. The cage includes an anti-escape design, as well, so you'll never worry about losing your birds. Made of high-quality, low-carbon, rust-proof, and waterproof steel, this cage is firm and durable. With four universal wheels at the bottom, you can move in any direction at will. The flat-top design gives more free spaces for bird toys or potted plants, which can decorate the appearance of your cage. Drawer-type sand tray and mesh shelf design allow you to clean them separately while keeping pets safe. Wire spacing is appropriate for birds to stay with no risk of escaping or getting stuck. Note: This cage is a great home for Parakeets, Parrotlet, Green-Cheek Conures, little finches, and so on; Not suitable for Macaw, Cockatoo, and other big birds. Read more Product and Package Information Materials Steel + Plastic + Wood Item Weight 33 lbs. Overall Dimensions 31.3''(L) x 20.5''(W) x 52.5"(H) Cage Size 31.1''(L) x 20.5''(W) x 37.7"(H) Tray Size 29.7''(L) x 20.1''(W) x 1.3"(H) Door Size 9.7''(L) x 8.8"(W) Bar Spacing 0.6'' Note The vertical wire gap is 0.6'', please consider before purchasing whether your bird is too small and may fly away or get stuck in the gap. Ideal for African Grey, Meyer's, Senegal, Electus, Quaker, Green Cheek, Sun Conure, Cockatiel, Lovebird, Budgie, Hookbill bird, Canary, and other little doves or finches! Roomy Home Our birdcage has a large interior space, which lets your pets enjoy the star-like treatment of a luxury villa. Safe and Secure Our bird cage is made of low-carbon steel, which is rust-proof and water-resistant; latches are strong and durable. Removable Shelf Drawer-type sand tray and mesh shelf make you clean the bird sand easily. Read more 19 Inch Bird Travel Carrier Cage 59.8 Inch Bird Cage 72 Inch Large Bird Cage 54 Inch Wrought Iron Large Bird Cage with Rolling Stand 42 Inch Divided Breeding Bird Cage With Rolling Stand 30 Inch Bird Cage Material Low-Carbon Steel Low-Carbon Steel Low-Carbon Steel Steel + Plastic + Wood Steel + Plastic + Wood Low-Carbon Steel Feeders ✓ ✓ ✓ ✓ ✓ ✓ Features Sturdy and durable Lightweight Design for your to carry for short-term traveling; Compact design allows you to store it with less used space New favorite home for your avian friends sturdy and durable; With a perfect bird perch where they can stand and watch the world A perfect home for parakeets, canaries, and other small- to medium-sized birds. The VIVOHOME large birdcage creates an interesting living environment for birds, which is also a perfect home for your feathered friends. The VIVOHOME divided and standing birdcage creates a safe and interesting living environment for small birds, which is also a perfect home for them. Made with low-carbon steel, it's healthy, safe, and resists wear-and-tear, corrosion, and rusting. Window Bird Feeder with Partitioned Seed Tray Window Bird Feeder with Strong Suction Cups Polyresin Double Birds Garden Bird Bath Window Bird Feeder Extended Roof Transparent Acrylic Bird Cage with Automatic Bird Feeder Garden Bird Bath with Flower Planter Material Acrylic Acrylic PP material, resin coating Alloy Steel, Acrylic Acrylic + Steel + Wood PP, Resin Dimension 7.8 x 3.9 x 7.2 inches 7.9 x 4 x 7.5 inches 19 x 19 x 28 inches 11.8 x 3.9 x 5.11 inches 18.5 x 13.8 x 24.4 inches 20.1"D x 20.1"W x 28.3"H Features It's convenient for you to clean, refill, and separate different bird feeders with fresh seed Liven up your yard with this easy-to-install, durable, and attractive
VIVOHOME 53 Inch Wrought Iron Large Bird Cage with Rolling Stand for Parrots Conures Lovebird Cockatiel Parakeets

Just for New Members
Get $10
when you spend $25*
*Bonus terms apply
SuperShop offers free shipping on every order.
---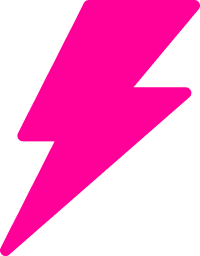 SuperShop was originally launched in 2009 as one of the first daily deal shopping portals. It was incredibly successful until the owners shut it down in 2015. A group of investors saw its potential and bought it, aiming to improve the entire service from the ground up. Today, close to 20,000 shoppers a month take advantage of the deals at SuperShop and the exceptionally low prices on name-brand items available at savings of up to 95% off. You'll find mobile phones, tablets and wearable electronics here, as well as speakers, headphones and fashion apparel from names such as Samsung, Sony, Apple, Calvin Klein, Nicole Miller, Everlast and others. Use a SuperShop coupon code for savings on your online shopping cart.
Product details
Product Description Home Improvement. Life Improvement. For all of your home's needs, VIVOHOME has you covered. Originality - Unique designs meet all your home needs Convenience - Easy-to-use means an easy life Enjoyment - We hope our products will brighten your day Quality - We constantly strive for excellence Concern - We care about what in your mind VIVOHOME 53 Inch Wrought Iron Large Bird Cage with Rolling Stand for Parrots Conures Lovebird Cockatiel Parakeets STURDY FRAME & CONSIDERATE DESIGN & EASY CLEANING & SAFETY AND SECURITY & ABUNDANT ACCESSORIES Give your birds the good life by providing them with a healthy, safe, and fun living environment. VIVOHOME's large birdcage is the luxury villa of bird homes. Made with low-carbon steel, it's healthy, safe, and resists wear-and-tear, corrosion, and rusting. And with four caster wheel, you'll be able to move the birdcage wherever you need freely. The cage includes an anti-escape design, as well, so you'll never worry about losing your birds. Made of high-quality, low-carbon, rust-proof, and waterproof steel, this cage is firm and durable. With four universal wheels at the bottom, you can move in any direction at will. The flat-top design gives more free spaces for bird toys or potted plants, which can decorate the appearance of your cage. Drawer-type sand tray and mesh shelf design allow you to clean them separately while keeping pets safe. Wire spacing is appropriate for birds to stay with no risk of escaping or getting stuck. Note: This cage is a great home for Parakeets, Parrotlet, Green-Cheek Conures, little finches, and so on; Not suitable for Macaw, Cockatoo, and other big birds. Read more Product and Package Information Materials Steel + Plastic + Wood Item Weight 33 lbs. Overall Dimensions 31.3''(L) x 20.5''(W) x 52.5"(H) Cage Size 31.1''(L) x 20.5''(W) x 37.7"(H) Tray Size 29.7''(L) x 20.1''(W) x 1.3"(H) Door Size 9.7''(L) x 8.8"(W) Bar Spacing 0.6'' Note The vertical wire gap is 0.6'', please consider before purchasing whether your bird is too small and may fly away or get stuck in the gap. Ideal for African Grey, Meyer's, Senegal, Electus, Quaker, Green Cheek, Sun Conure, Cockatiel, Lovebird, Budgie, Hookbill bird, Canary, and other little doves or finches! Roomy Home Our birdcage has a large interior space, which lets your pets enjoy the star-like treatment of a luxury villa. Safe and Secure Our bird cage is made of low-carbon steel, which is rust-proof and water-resistant; latches are strong and durable. Removable Shelf Drawer-type sand tray and mesh shelf make you clean the bird sand easily. Read more 19 Inch Bird Travel Carrier Cage 59.8 Inch Bird Cage 72 Inch Large Bird Cage 54 Inch Wrought Iron Large Bird Cage with Rolling Stand 42 Inch Divided Breeding Bird Cage With Rolling Stand 30 Inch Bird Cage Material Low-Carbon Steel Low-Carbon Steel Low-Carbon Steel Steel + Plastic + Wood Steel + Plastic + Wood Low-Carbon Steel Feeders ✓ ✓ ✓ ✓ ✓ ✓ Features Sturdy and durable Lightweight Design for your to carry for short-term traveling; Compact design allows you to store it with less used space New favorite home for your avian friends sturdy and durable; With a perfect bird perch where they can stand and watch the world A perfect home for parakeets, canaries, and other small- to medium-sized birds. The VIVOHOME large birdcage creates an interesting living environment for birds, which is also a perfect home for your feathered friends. The VIVOHOME divided and standing birdcage creates a safe and interesting living environment for small birds, which is also a perfect home for them. Made with low-carbon steel, it's healthy, safe, and resists wear-and-tear, corrosion, and rusting. Window Bird Feeder with Partitioned Seed Tray Window Bird Feeder with Strong Suction Cups Polyresin Double Birds Garden Bird Bath Window Bird Feeder Extended Roof Transparent Acrylic Bird Cage with Automatic Bird Feeder Garden Bird Bath with Flower Planter Material Acrylic Acrylic PP material, resin coating Alloy Steel, Acrylic Acrylic + Steel + Wood PP, Resin Dimension 7.8 x 3.9 x 7.2 inches 7.9 x 4 x 7.5 inches 19 x 19 x 28 inches 11.8 x 3.9 x 5.11 inches 18.5 x 13.8 x 24.4 inches 20.1"D x 20.1"W x 28.3"H Features It's convenient for you to clean, refill, and separate different bird feeders with fresh seed Liven up your yard with this easy-to-install, durable, and attractive
---
*To qualify for a Welcome Bonus, you must be a new member and spend at least $25 before taxes on purchases that are eligible for Cash Back within ninety (90) days of becoming a member.
See full terms